Market Adtarget.me
One-stop-shop for nearly all channels of digital advertising
Reach your audience globally via thousands of publishers and hundreds of ad formats, ready to be activated in a few clicks!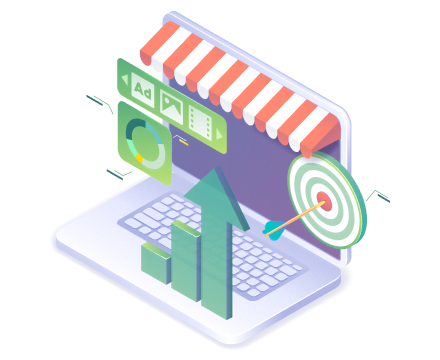 Adtarget Market
---
Who can benefit from the platform?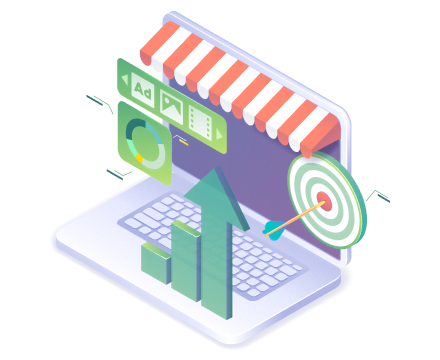 SMB's
Promote your local business efficiently.
E-retailers
Dynamic product ads support. Optimization for sales.
Game and app developers
Huge amount of in-app inventory globally. Optimization for installs.
Performance digital agencies
Cut the operational costs running all ad networks via single tool.
Ready to scale your business?
All the best publishers and ad networks gathered in one tool


Online video advertising has many shapes and forms, from video spot in player (in-stream) to video ads placed inside news feeds or articles (out-stream).

Images or HTML blocks which you may see in most of websites and mobile apps. Most popular display ad formats are smartphone banner 300x50, medium rectangle 300×250, Leaderboard 728×90, portrait 300×600 and billboard 970×250.

Ads which follow the form of the context where they placed and don't interrupt user experience. Become very popular in a wake of ad blockers. Usually represented by image and textual fields headline and description. But new forms of native advertising may contain video, company logo and other elements.

Dying out yet very powerful ad format mainly used on desktop. Ad material filling the empty space surrounding the content area of the website. Due to high visibility this format has well expressed image effect and response rate.

This format has many names, aka zero-click, clickunder, popunder. Very easy to implement – all you need is a landing page. It works great for products and services with impulsive purchase decision.

Advertorial push notifications sent to mobile devices and desktop browsers. Generate very high response due to personalized 1:1 delivery channel and high visibility. Push ads have similar requirements to promo materials as Native ads containing one extra image field for company logo.
Want more?
Try all the ad types and formats available in Adtarget
Reach granular audiences
---
with sharp targeting by 30+ different parameters!
Sign up and create your first campaign
in 3 simple steps:
---
Register
Select placements and formats
Top up the balance and go live!
Why AdTarget Market?



Oriented on business result

Drive online sales, app installs, leads or any other actions valuable for your growth.

Dynamic creative capability

No need in coding and additional development – use data feed you already have
for Google, Facebook or other tool.

No need in production – use our pre-made easily customizable dynamic ad templates.

Built-in optimizer

Automatically weeds-out irrelevant traffic and scales placements which generate results defined above.

Versatility and scalability

We offer traffic sources available globally, across all digital platforms and ad types – which allows to achieve any business goal from building brand awareness to direct sales.

Availability

No minimum spending thresholds.
You are in a full control: start, stop, pause at any time.
Limited time offer
---
Sign up now and get access to AdTarget ads builder + 3 ad templates for free!
Sign up now
What you measure
---
is what you've got!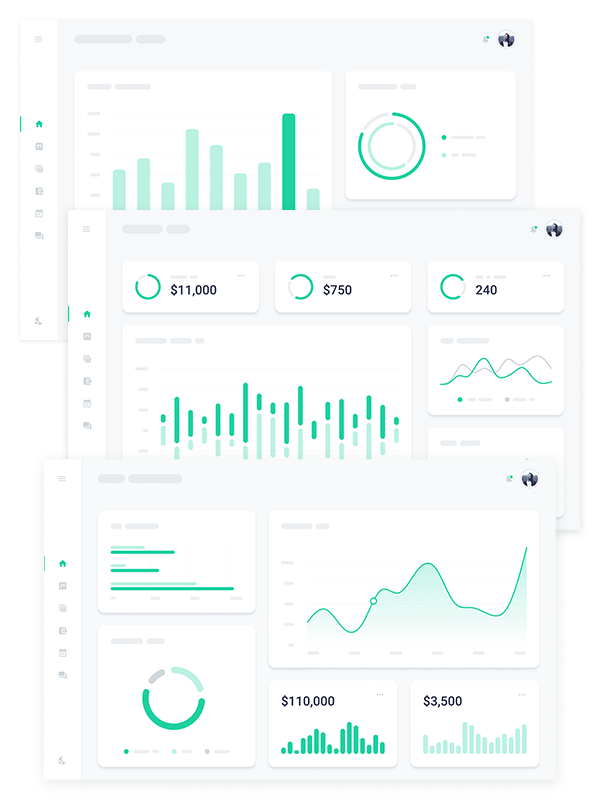 In AdTarget Market you can measure everything with built-in Analytics module
Make agile decisions with real-time reporting. Even for very Big Data
Concentrate on what matters with custom reports and dashboards
Ensure data liquidity and applicability with easy-to-use link sharing
Hassle-free mode available
---
With monthly turnover from 5000 EUR get a dedicated manager, who will set up campaigns and ensure KPI delivery.
Turn it on
Still hesitant?
Contact us to learn how to achieve your business growth with Market Adtarget.me
Connect